Online Interactive Coaching
Are you over-stressed and over-stretched?
Is it a struggle to make it to the end of the month?
Are most of your days spent checking off a to do list with little or no joy?
Do you feel like your life is spinning out of control;
leaving you feeling anxious and lost?
Do you wonder if this is all there is to your life?
My Online Interactive Training gives you immediate access to truly life transforming self-study coaching programs to help create the change you are seeking.
You have unlimited access to the programs that will help you with the problems that keep you from a good nights sleep. Each program or course is broken into short modules that you can complete, generally, in under 20 minutes. Each program has downloadable worksheets to help you go deeply into your subject. I want to encourage you to keep moving through each module, in that effort, and also free of charge, is a downloadable bonus at the end of each module. Last but not least is the discussion area where you can record your experiences and get online coaching support.
Each program is being offered at a reduced price for a limited time. The regular price of $97, reduced to $47 during this promotion.
Guarantee
I am committed to your success! That's why I have built in free of charge, the online coaching support to help you stick with it, create momentum, and leverage the training to accomplish more. If you are not happy with the program, any time within the first three modules or the first 30 days, whichever comes first, please let me know for a 100% refund.
Programs
>> "Money Mindfulness – How to Have a Healthy Perspective on Earning, Saving, and Spending Your Money"
>> "Heartful Happiness – the Wondrous Search for Happiness and Where to Find It"
>> "Balanced Being – Reclaim Your Time and Live a More Fulfilling Life"
---
Money Mindfulness: 3 Simple Solutions To Your Money Troubles
Finally, 3 Simple Steps To Reduce Your Debt, Lower Your Stress, Gain More Financial Freedom & STOP Worrying About MONEY Once And For All!
Have you ever gotten into an argument with someone over money?
Have you ever been hit with an emergency and couldn't pay for it?
Have you ever spent money on a credit card because you didn't have the cash in the bank to cover the cost…knowing it was a bad idea?
Click here to learn more about this valuable program...
---

Heartful Happiness
The Wondrous Search for Happiness and Where to Find It!
Has your search for 'the good life' left you feeling disillusioned with the trappings of what happiness is supposed to mean?
A 'good' job, a new car, the latest gadgets and toys, and a house in the 'burbs'? Has that pursuit negatively impacted your health and well-being?
Is there more to happiness than those trappings?
Have you been searching for happiness in all the wrong places?
Are you feeling a little lost lately?
Does it feel like you are kind of stuck, and your fire has waned?
If so, you're not alone.
What I'm proposing is a fool-proof way to get rid of the bad days. This is effective strategy, built on years of time-tested practice, experience and methodology. I'm talking about a proven formula for happiness.
Click here to learn more about this valuable program
---
Balanced Being
Coming Soon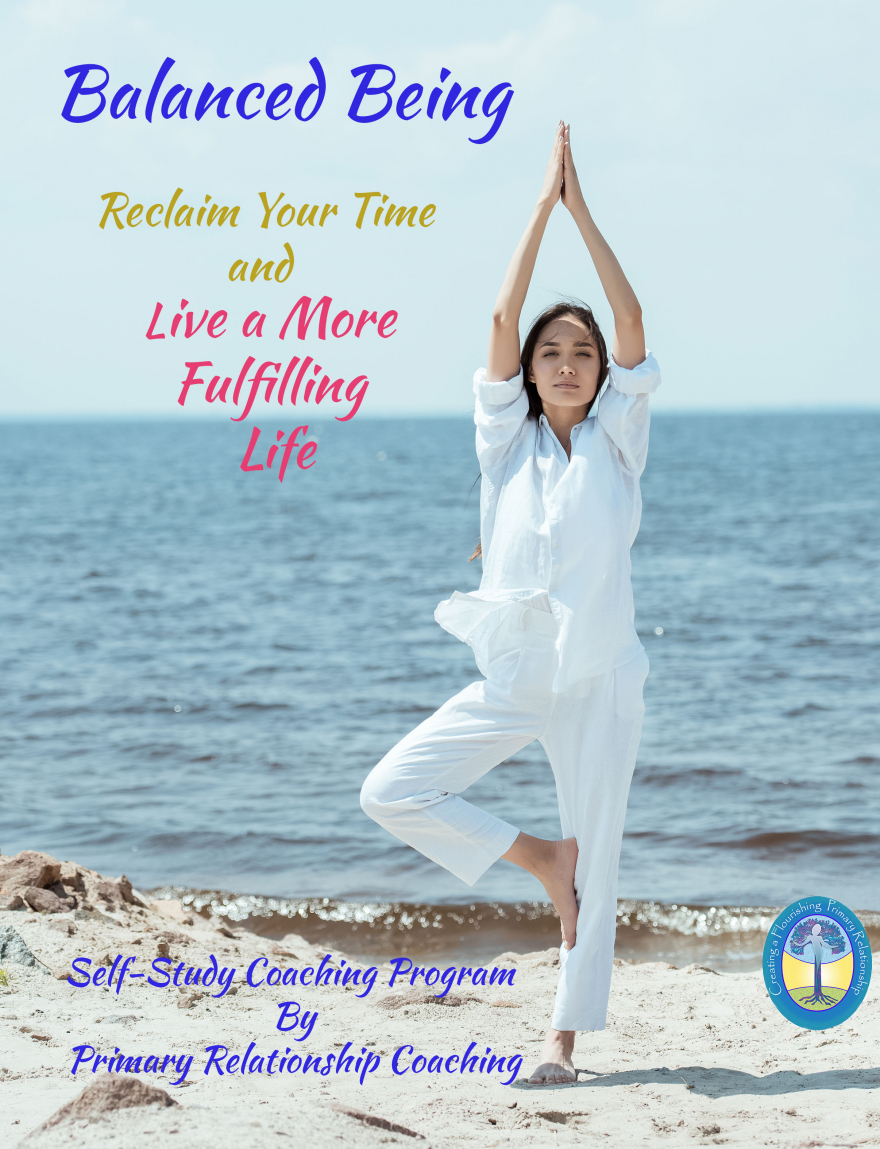 The Path to Freedom
A balanced life is a 'nice idea', but having a balanced life of work, fun, family and meaningful endeavors seems far from reality.
Are you juggling more than you can handle?
Do you feel like life is a never-ending balancing act?
Are you constantly meeting the demands of everyone else, and left at the end of the day wondering – is there time for me?
In this coaching program you are going to learn specific tools that you can put into action right away to change your life and reclaim your time again. Balance IS possible; it doesn't have to elude you any longer, and it starts here.